SELECTTECH RUGGED ANALYZER (SRA-SAT-1)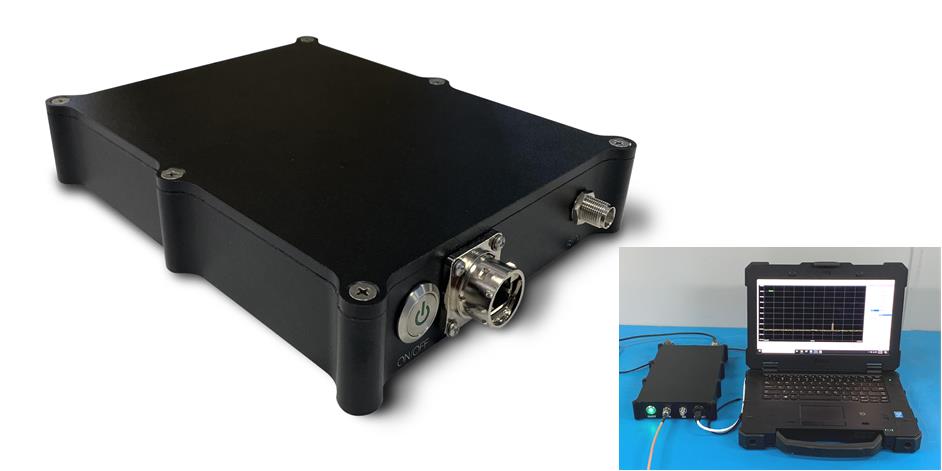 Download the SelectTech Rugged Analyzer (SRA) Datasheet
SelectTech's Rugged Analyzer (SRA) is a network-enabled spectrum analyzer built specifically for satellite communications signal monitoring and situational awareness in the L-band 950-2150MHz range. It provides many advanced features through its advanced LP Technologies software. The enclosure is designed to be waterproof and survive the severe conditions often accompanying austere locations.
Hardware Specifications:
Rugged and waterproof; designed to IP67 standards
Frequency Range: 950-2150MHz
Weight: 5.5 lbs
Power: 110-240VAC, 50/60Hz @ <10W
Temperature: -20 to 70C
Network-Enabled: 10/100Mbps Ethernet (sealed RJ45 connection)
Monitor 10MHz Frequency Reference
The system is centralized around the LP Technologies world-class LST analyzer software package that contains many advanced features.
Software Highlights:
Monitor your RF connections from anywhere in the world!
Straight-forward and clear GUI
Advanced alarms via email or SNMP
Extensive record and playback capability
Save configurations
OS-agnostic
Web version available to eliminate computer installations for security
Monitor 10MHz Frequency Reference