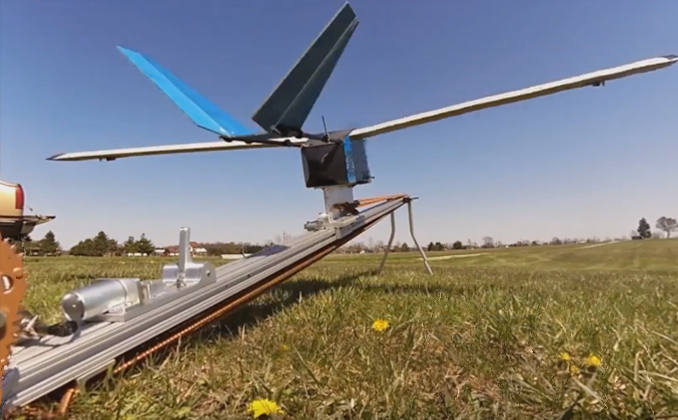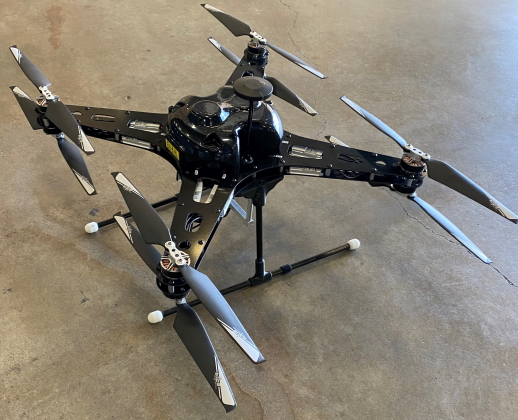 Download the SelectTech General sUAS Datasheet
eVTOL Systems and EH-Series Quad and Coaxial Copters
SelectTech's rugged electric Vertical Take-Off and Landing (eVTOL) systems are designed to withstand challenging industrial and agricultural environments - a stable, hovering platform for any sensor and image capturing device.

Our EH‐Series Quad and Coaxial Copters are extremely durable and easily configured for multiple missions types. Emphasis has been placed on stability, modularity and ruggedness.

EH-Series Models and Payload Capacities:
EH-4 Quadcopter: up to 4 lbs
EH-8 Coaxial Copter: up to 9 lbs
EH-8HL Coaxial Copter: up to 15 lbs
* All models included eVTOL, controller, EO sensor, batteries, battery charger, and transit case.
Mission examples include:
Precision agriculture
Public utility
Emergency response
Other industrial applications.
We can engineer the correct platform/sensor/data link combination to tackle your longer range and up-close applications.
Download the SelectTech EH-Series sUAS Datasheet
Fixed Wing UAS
The EP-3000 is a tough, survivable, fixed-wing sensor platform designed for missions covering long loiter times. Emphasis has been placed on stability, ruggedness and payload capacity. Aircraft can be tailored to user requirements including modularity to conform to multiple sensor types.

EP-3000 highlights include:
Modular for easy repair, replacement, or mission swap
Loiter time: >1 hour
Onboard data link and recording capability
EPS, fiberglass, or Kevlar®
GPS with multi-waypoint navigation
Electric/LiPo Power System
Wingspan: 8 ft (EP-3000) ; 6 ft (EP-2000)
Payload bay (EP-3000): 360 cu in (6"x12"x10")
We tailor platform/sensor/data link combination to accommodate desired loiter time, payload capacity, sensor arrangement, and other factors necessary to achieve mission success.
Download the EP-3000 Fixed Wing sUAS Datasheet
Download the EP-2000 Fixed Wing sUAS Datasheet
LA-3000 Launcher
The LA-3000 launching system is designed to launch a fully loaded EP-3000 aircraft, but can accommodate any small fixed wing up to an 8 ft wingspan and 20 lbs capacity. It consists of a winch system, safety arming switch, launch indicator and button. It weighs just 24 lbs and is 10 ft in length.
Download the LA-3000 Fixed Wing sUAS Launcher Datasheet
Custom Integration and Services
Our s-UAS services include sensor and communications payload design and integration, cable and harness assembly, frequency management, calibration, flight testing, and day or night mission support.